Northern Virginia Spray Foam Insulation
Proudly Delivering the Highest Quality Services Around!
100% Satisfaction Guaranteed!

Contact Us For Your Free Estimate!
(571) 286-5255
Northern Virginias Spray Foam Insulation Company
Our team of insulation techs have been in the business for years. We not only have the right tools and equipment to get the job done, but we have a highly trained eye to catch what most insulation contractors miss. Each employee is dedicated to giving our clients the best – and that is something we guarantee!
Licensed, Bonded & Insured
High Quality Materials
Arrive Promptly & Always Reliable
Large Service Area
We Serve the entire NOVA Area including: Arlington, Alexandria, Fairfax County and Washington Dc. 
Not sure if your in our service area? Contact us today to find out! 
(571) 286-5255
Hiring an Insulation Contractor
Every home is different which is why we use a wide array of products to get you the results you're looking for! You can be confident that we will use the right materials to help you insulate to save. Add comfort to your home, and keep warm in the winter and cool in the summer. 
Our Insulation Services:
Upgraded Attic Insulation
Cellulose or Fiberglass Installed
Spray Foam Insulation
Foam Board and sealing
Sound Insulation – Rock Wool
Spray Foam Insulation – Why It's The Best! 
Closed Cell Spray Foam is an environmentally friendly closed-cell, spray-in-place insulation that controls moisture and air infiltration, while providing energy savings and a new level of comfort. It is formulated from renewable agricultural resources and it saves homeowners significantly on energy costs compared to other common types of insulation. It does it's job extremely well by stopping any air leakage into and out of your home. You won't have to worry about batts that don't stay in place, leaks around plumbing and electrical fixtures, and fiberglass deterioration. 
Reduces noise 

Blocks dust & pollen 

Extremely high R-value

Provides total air seal

Environmentally friendly

Moisture Resistant 

Does not support growth of mold and mildew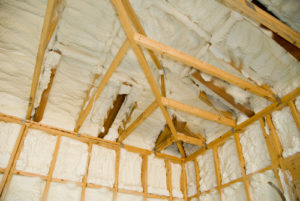 For a Free Quote Call
(571) 286-5255
Insulate Your Home to Save
EPA estimates that homeowners can save an average of 15% on heating and cooling costs by air sealing their homes and adding Insulation in attics, floors over crawl spaces, and accessible basement rim joists. When calculating this figure into your yearly expenditures you will be amazed with how much you really could be saving. Contact us and we will find exactly where your home is lacking in insulation and get you saving on your energy bills as soon as possible.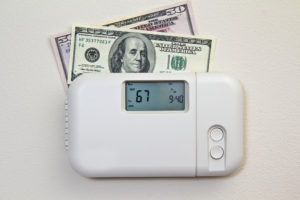 Increase the Comfort of Your Home 
When deciding what home improvements should be made, the most important factor is maximizing the comfort of your home and saving money on your energy bills. Our main key of advice is, insulation is the number one way to save energy. If you aren't comfortable in your home, the first thing you do is adjust the temperature which drives your energy bills up. Upgrading your home insulation will make you more comfortable, and result in spending less on utilities.
Maximize the comfort in your home by contacting us today! 
(571) 286-5255